IPL LIVE MATCHES
Eliminator (N), Sharjah, Oct 11 2021, Indian Premier League (Harshal Patel 8*, George Garton 0*, Shivam Mavi 0/36) – Innings break, RCB vs KKR, Eliminator, live score, 2021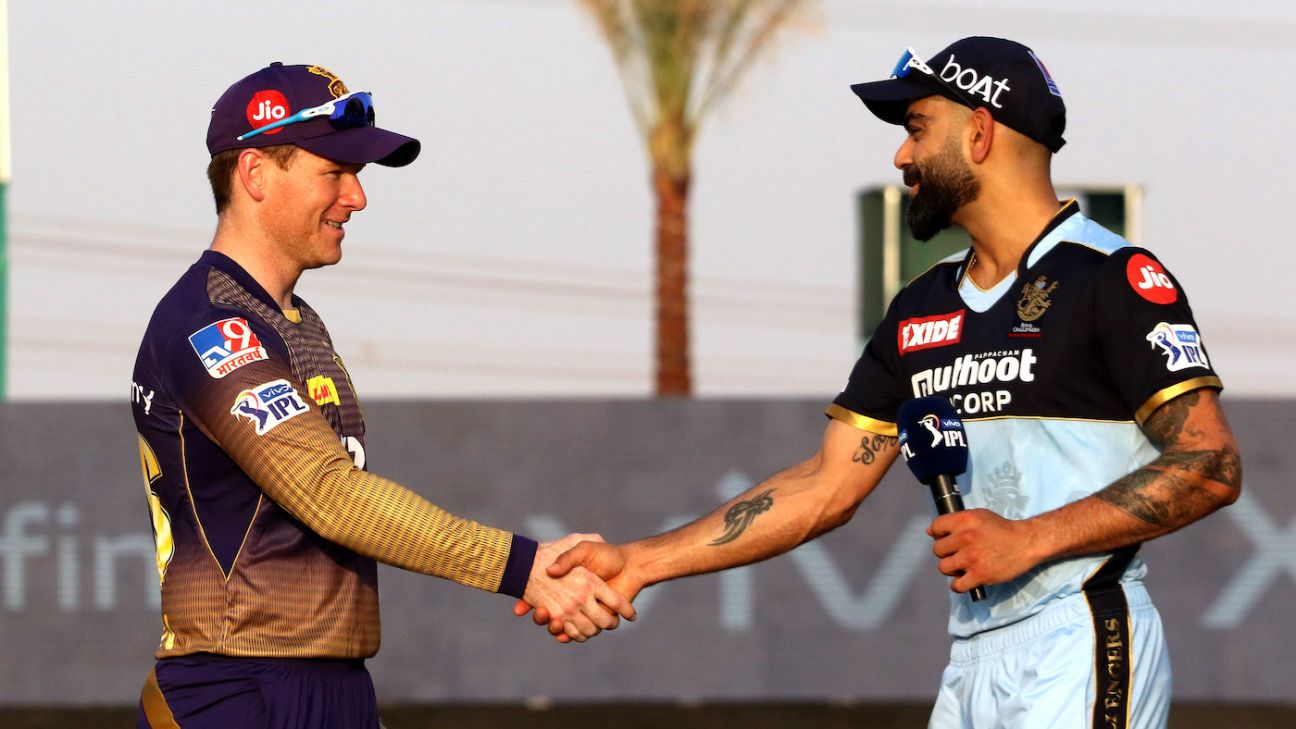 Sachinfan: "The batting powerplay is the key. KKR's middle order is not in best form"
Worried RCB fan: "What do you reckon Himanshu? A par total?" — I think this could be just about challenging, considering it is not all that easy to bat on this pitch, where the ball is gripping and turning. The RCB spinners will have a crucial role to play, and so will a bowler like Harshal with his variations.
Narine after his four-for: "Today it came out pretty well. Somebody's going to deliver – might be me or might be them. There was some grip more than the last game, which suited us. We have to back our batters and win as easy as possible."
7.39pm A lowish score, but could well be a tricky one.