Life Style
Mauna Kea Resort's Hawai'i Food & Wine Festival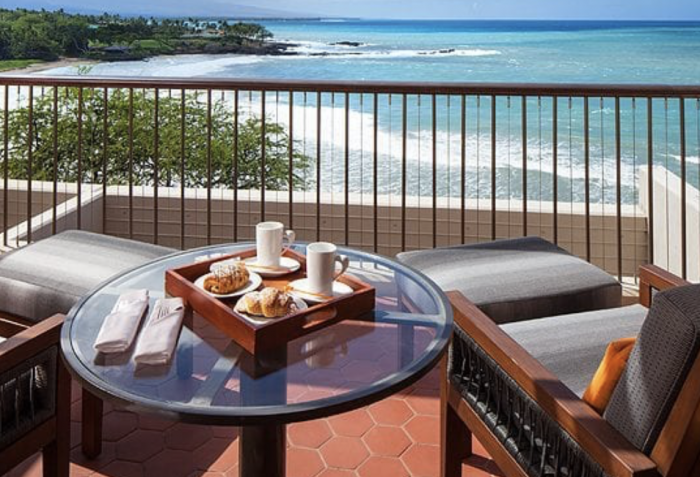 Photo courtesy of Mauna Kea Beach Hotel
The historic, beachfront Mauna Kea Beach Hotel kicks off this year's Hawai'i Food & Wine Festival (HFWF) on October 1, 2021. The resort will host the festival's first culinary event. "We're thrilled to introduce such an exceptional class of talent across Mauna Kea Resort's food and beverage programs this year," said Craig Anderson, Vice President of Operations at Mauna Kea Resort. "Our award-winning team is looking forward to continuing our legacy of unmatched, elevated dining experiences on the Island of Hawai'i."
Located on the Kohala Coast along the Kauna'oa Bay, this luxury resort was developed and constructed by Laurance Rockefeller in the 1960s. By 1967, the hotel was awarded an Honor Award for its "restrained detailing and fine spatial sequences" by the American Institute of Architects (AIA), and made the top 150 of its "American Favorite Architecture list."
Today, the Mauna Kea Resort includes the iconic Mauna Kea Beach Hotel, the contemporary The Westin Hapuna Beach Resort, and the luxury vacation rentals and residences at Mauna Kea Residences.
The menu at the Mauna Kea Beach Hotel's grand tasting event is inspired by Pele & Poli'ahu. Celebrated chefs pay homage to ancient Hawaiian folklore of Pele, the goddess of volcanic fire, and her sister Poli'ahu, the goddess of snow, while crafting dishes inspired by fire and ice. 
Hawai'i Food & Wine Festival
Chef de Cuisine Ryan Brannigan of Manta at the Mauna Kea Beach Hotel shares his expertise in local fare and collaborates with Jason Neroni from The Rose Venice – Venice, CA, Robert Del Grande from The Annie Cafe & Bar – Houston, TX, Michael Ginor from Lola – Great Neck, NY, and Edward Lee from 610 Magnolia – Louisville, KY. The chefs will fire-roast bites, prepare fare hot off the grill, and serve them alongside refreshingly cool dishes and crafted sips.
Mauna Kea Resort's new food and beverage team members will have access to the resort's self-sustained restaurant gardens; an on-site apiary that generates fresh honey used in cocktails, pastries, and dishes across resort menus; fresh wild boar that helps to mitigate the island's feral pig overpopulation; as well as new sustainable practices across the culinary program. 
The new team includes Keith Malllini, Assistant Resort Director of Food & Beverage honed his expertise at some of Hawaii's top restaurants and resorts. He brings a depth of knowledge and passion for both hospitality and Mauna Kea as a destination, overseeing the restaurants and beverage programs at both properties.
Michael Moorhouse, Executive Pastry Chef oversees the pastry production across both properties by showcasing his global and island influences into a world-class pastry program.
Demitrius Fexy is the Manta restaurant's General Manager at the Mauna Kea Beach Hotel's award-winning oceanfront dinner experience. 
Shaun Sweeney blends cocktail and resort culture as the General Manager at Copper Bar, the Mauna Kea Beach Hotel's innovative bar-restaurant perched above Kauna'oa Bay.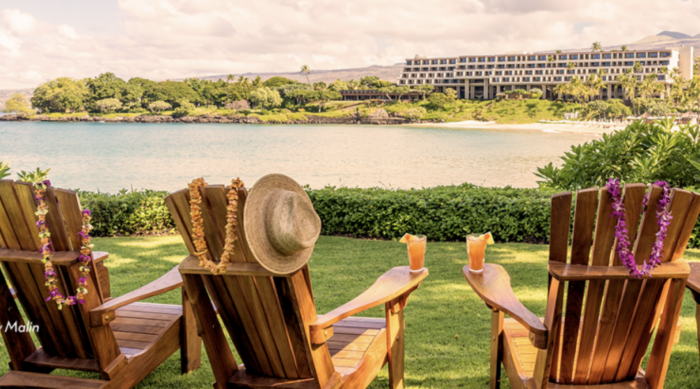 Photo courtesy of Mauna Kea Aberfeldy
Other culinary opportunities at the resort includes a new Romantic Dining program, a private, romantic sunset dining experience. The popular Opus One Wine dinners at Manta returns; and private dining are available in the luxury vacation properties of the Mauna Kea Residences portfolio.
Mauna Kea's artfully designed rooms and suites are located in both the Tower and Beachfront Wing offering spacious accommodations and enhanced views. Guests staying in one of the Tower Rooms enjoy uninterrupted ocean views or panorama views of the championship golf course. These Big Island guest rooms feature a large and comfortably furnished lanai. Those staying at the Beachfront Wing are close to the sand. The ground floor rooms provide easy beach access for guests to enjoy morning strolls and sunset walks.